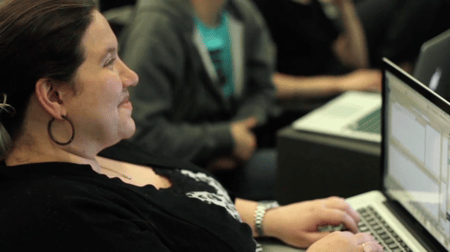 Apply to Prime
IMPORTANT DATES
We are now accepting applications for our 20-week Full Stack Engineering Kansas City cohort. Apply today and launch your new, fulfilling career as a Software Engineer by summer.
---
APPLICATION DEADLINE: January 11th, 2019
Attending Prime starts with submitting an application to our Full Stack Engineering program which kicks off the process. Our application includes a coding challenge, short essays and some logic puzzles - all of which will take about 10 hours to complete.
PREWORK: January 21st, 2019
15-20 hrs/week and mostly online with weekly video classes and opportunities to get on campus to meet your fellow classmates.
CLASSROOM: March 4th, 2019
Students are full-time in the classroom ~8:30am-5pm, 60+ hrs/week, which includes weekend challenges. Students can not maintain jobs during this phase as it requires your full commitment to your career change.
GRADUATION: June 7th, 2019